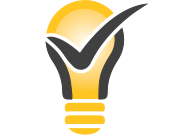 Melbourne Test and Tagging service is a privately owned Melbourne-based business specialising in workplace electrical appliance test and tagging.
We are trusted electrical contractors known for our quality workmanship, and as a long standing Melbourne based business, we believe in genuine, old fashioned customer service.
We are fully insured and skilled in electrical portable appliance testing to comply with the Australian Standard AS/NZS 3760:2010.
Melbourne Test and Tagging tests & tags 240 volt, 3 phase appliances and RCD's in all sized offices, workshops, factories, building sites, aged care facilities, sporting clubs, child care centers, trade shows, charity organisations and many other workspaces.
You can be sure that we complete all our work in a safe and responsible manner, providing high quality workmanship that meets industry codes and standards.